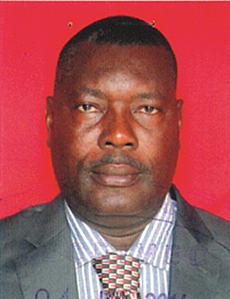 Mr. Amelor served on various Boards such as Anlo Technical Institute (2012) as Board Chairman, and was a Presiding Member of the Keta Municipal Assembly (2010). He was the Committee Chairman of Finance and Administration and a member of the Audit Report Implementation Committee (2015) – Keta Municipal Assembly. He is currently the Director of Education for the North Tongu District.

Mr. Godwin Amelor obtained his Executive Masters in Business Administration (EMBA) from Kwame Nkrumah University of Science and Technology (KNUST), (2011) and has an Advance Certificate in Human Resource Management from National Institute of Technical Teachers Training Research (NITTTR) Chennai – India (2011). He also obtained his Masters of Educational Administration from University of Cape Coast, Cape Coast (2014).

He received his Bachelor of Education (Social Sciences) from University of Cape Coast (2002) and attended Presbyterian Training College, Akropong – Akwapim (1995) for his Teacher's Certificate 'A' 3-years post secondary.