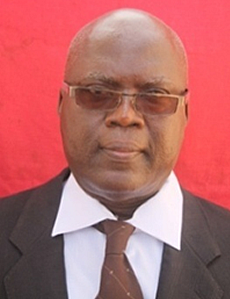 Dr. Gbordzi has worked with different institutions namely: University of Ghana and Lever Brothers Ghana Limited as Project Manager (1980), Kade District as a Head of the District Agricultural Department, Kufrah Product Project in Libya (1988) as a Research Officer, Libya (1990) as a Research Agronomist – UNDF/ FAO – Malawi (1993) as a Plant Breeder Tobacco Research Institute of Malawi (TRIM) as a Head of Plant Breeding Department, and was on the Board of Community Micro – Finance Company.

He is a renowned business man and Chief Executive Officer of Sputnik Travel and Tour Ghana Limited.

Dr. Kwasi Gbordzi received his PhD in Plant Breeding and Genetics from Kharkov, Ukraine – 1986 and had M.SC Agronomy, Plant Bleeding and Genetics, Kharkov Ukraine – 1983. He obtained B.SC Agriculture from the University of Ghana, Legon (1979). He is one of the initial promoters of Anlo Rural Bank Limited.